Tweet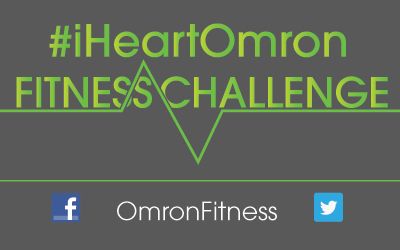 Oh wow! The first week of this challenge was, well, challenging! In the past I have not done much in the way of strength training but this past week I discovered muscles I forgot I had! I also discovered muscle failure this week, and while that sounds bad, it's not. Muscle failure is what you should push towards when strength training. I am already seeing an increase in the reps with each workout.
Using the HJ-323U USB pedometer and Omron 510W Scale is so motivating. Without the pedometer I doubt I would push myself as hard as I have been this week. Like I posted last week I was overestimating how many steps I was getting each day. I can't wait to get the Strapless Heart Rate Monitor (HR-5ooU) and learn more about my heart rate while working out!
I want to extend a very sincere appreciation to Omron Fitness and Mamavation again for this opportunity. Since applying to be an ambassador I have lost a total of 7.8 pounds and can already tell a difference in the way my clothes fit!